About
Pursuing the Heart of God as a Unified People
On November 16th, we saw almost 200 people gather together from 40+ different ministries to exalt the name of JESUS!

Anyone and everyone are welcome and invited! All denominations, all ages, all forms of worship, all walks of life! Bring your friends, family, neighbors, coworkers, etc!
We believe that God is less concerned with which denomination we belong to and more concerned with unifying the hearts of the whole church as one diverse body.
The Kingdom looks like every tribe, tongue, and nation wholeheartedly worshipping together in one accord.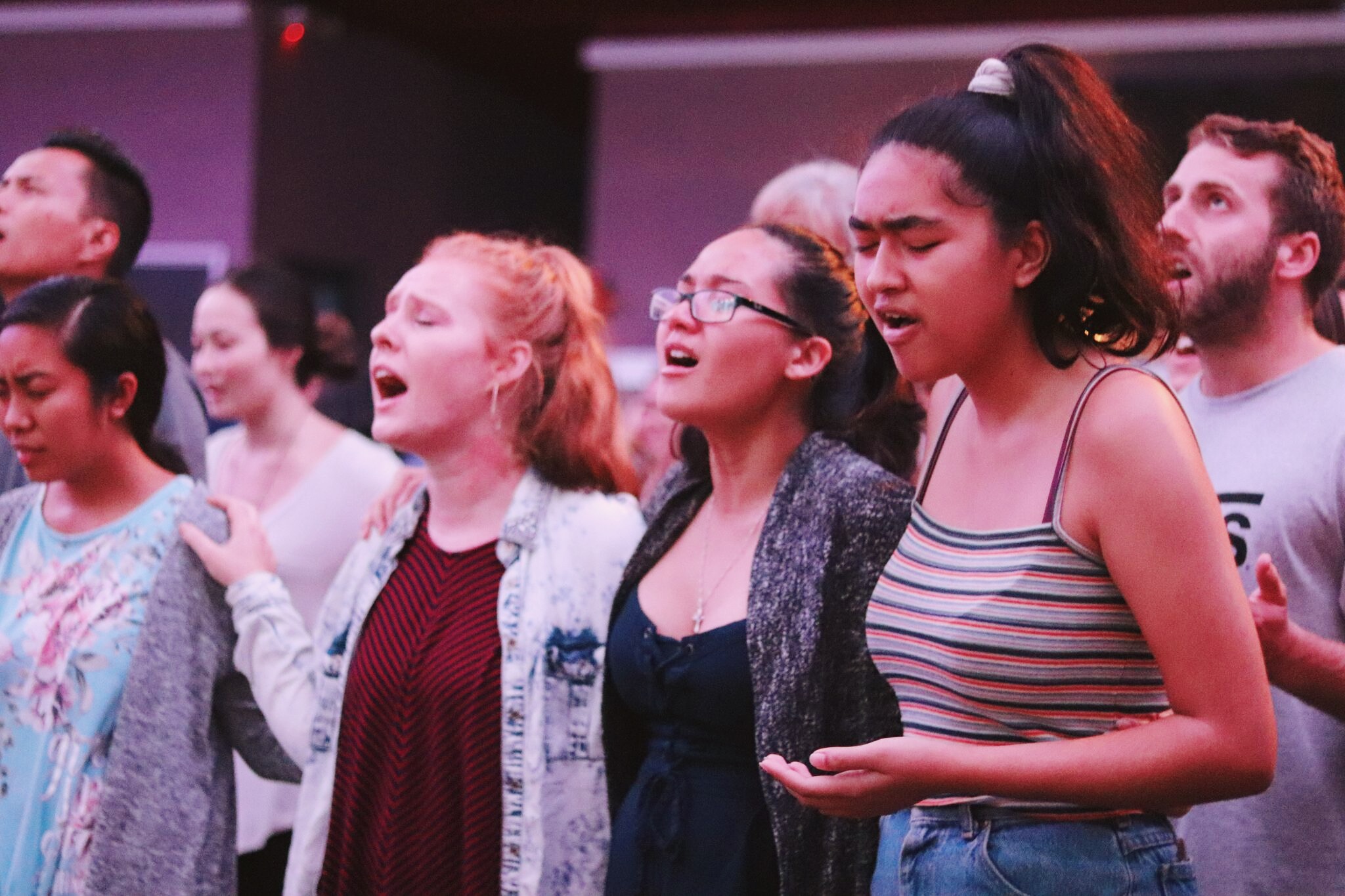 Evangelism
Outside the 4 walls of the Church
Our passion for Jesus was never meant to solely exist inside of a church. We are not only contending for walls to be broken down between churches and people groups, we are are commissioning the whole Church on Oahu to go be and declare the light of Jesus in our families, communities, and cities.
"And over all these virtues put on love, which binds them all together in perfect unity.
Let the peace of Christ rule in your hearts, since as members of one body you were called to peace.
And be thankful.
Let the message of Christ dwell among you richly as you teach and admonish one another with all wisdom through psalms, hymns, and songs from the Spirit, singing to God with gratitude in your hearts.
And whatever you do, whether in word or deed, do it all in the name of the Lord Jesus, giving thanks to God the Father through him."
Colossians 3:14-17
The worship night on February 8th will take place inside New Life Church.
Evangelism will meet in front of New Life Church then spread out throughout the area as the Lord leads.
New Life Church
1190 Nuuanu Ave
Honolulu, HI